About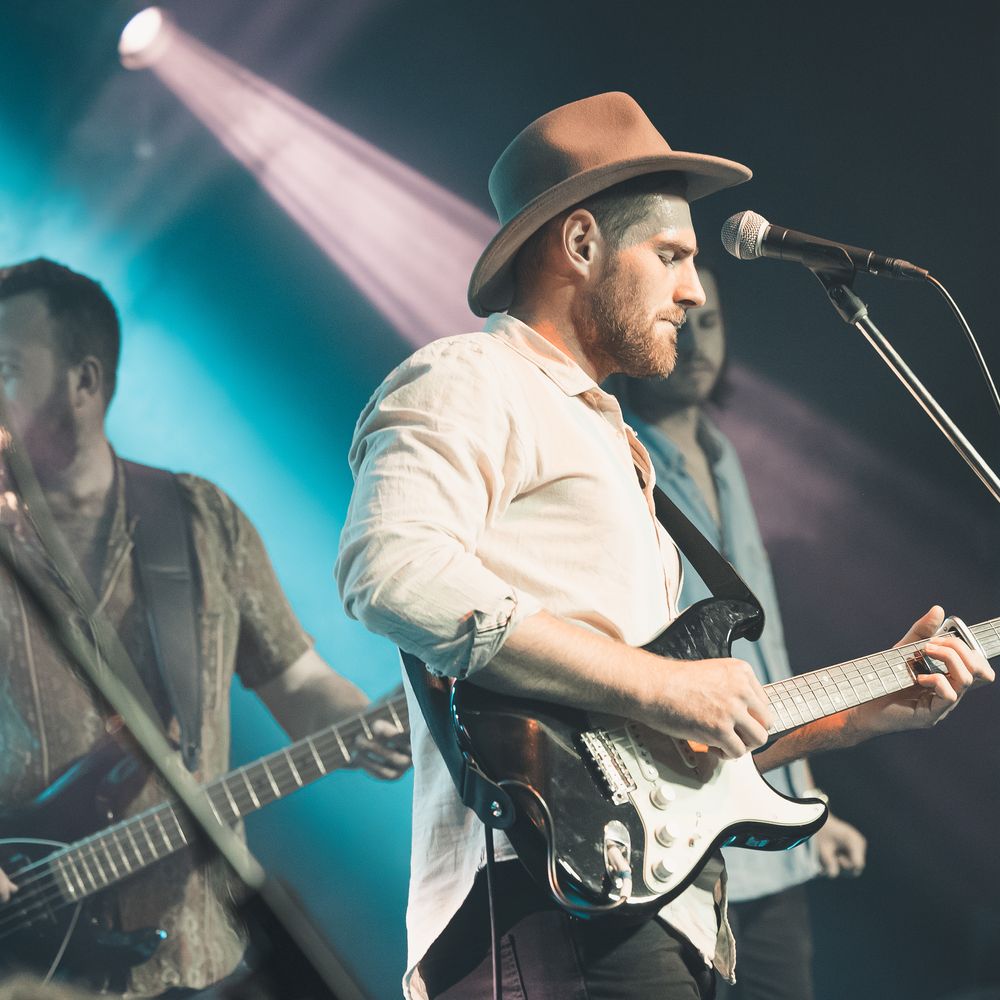 Over the past few years, Brandon has established himself as a genuine songwriter who crafts heartfelt lyrics in an authentic and sincere manner. His introspective tales explore themes such as finding contentment in life, nostalgia, and valuing those around us. Influenced by artists like Jason Isbell, Missy Higgins, Paul Kelly, and Amos Lee, Brandon's music emphasizes well-crafted melodies and thoughtfully written lyrics that advance a storyline with each sung line. This style of writing has garnered Brandon three West Australian Music Song of the Year nominations and numerous other songwriting accolades.
It all began in 2016, when a 20-year-old Brandon, struggling with stage fright, performed on the live music circuit in Perth for the first time, singing songs he had only played solo in his room. Five years later, that nervous young man has transformed into a confident performer who can engage an audience and deliver a love song like a pro.
Typically, Brandon performs with his backing band, The Eagleton Brothers, composed of some of his closest friends: Anthony Eagleton, Daniel Slee, Justin Gimm, and Miles Gilbert. Over the past few years, Brandon Poletti and The Eagleton Brothers have toured extensively throughout Australia and the UK. Their hardwork has paid off after being awarded WA country group of the year for 2022. If you're interested in having them perform in your town, please let us know via our contact form.
In the past few years, Brandon has released multiple singles and two EPs and most recently his debut album, Now In Hindsight. This album is a compilation of eloquent songs that reflect Brandon's past experiences. "Each song on this album has significant sentimental value to me, and I'm not usually a sentimental person. However, the moments they depict have either good or bad memories attached to them, and it's nice that as a songwriter, I can use them to connect with other people who may have gone through similar experiences."
Recently, Brandon has been hard at work completing his third EP, set to be released in 2023. "Whether it's a more rock-oriented track making you drum on your steering wheel, or one of the slower ballads evoking memories of happier times, I just want to make people feel something," he says. These new tunes, once again recorded and produced with his longtime friend and musical collaborator, Josh Dyson, feature telecasters brimming with gain, harmonies in layers, and train grooves reminiscent of Johnny Cash that take you back to the days of honky-tonks.
To stay updated, please subscribe to our mailing list!